The cutest birthday cards you will ever see



Birthday Dogs and Cats Collection. $4 a card in this pack.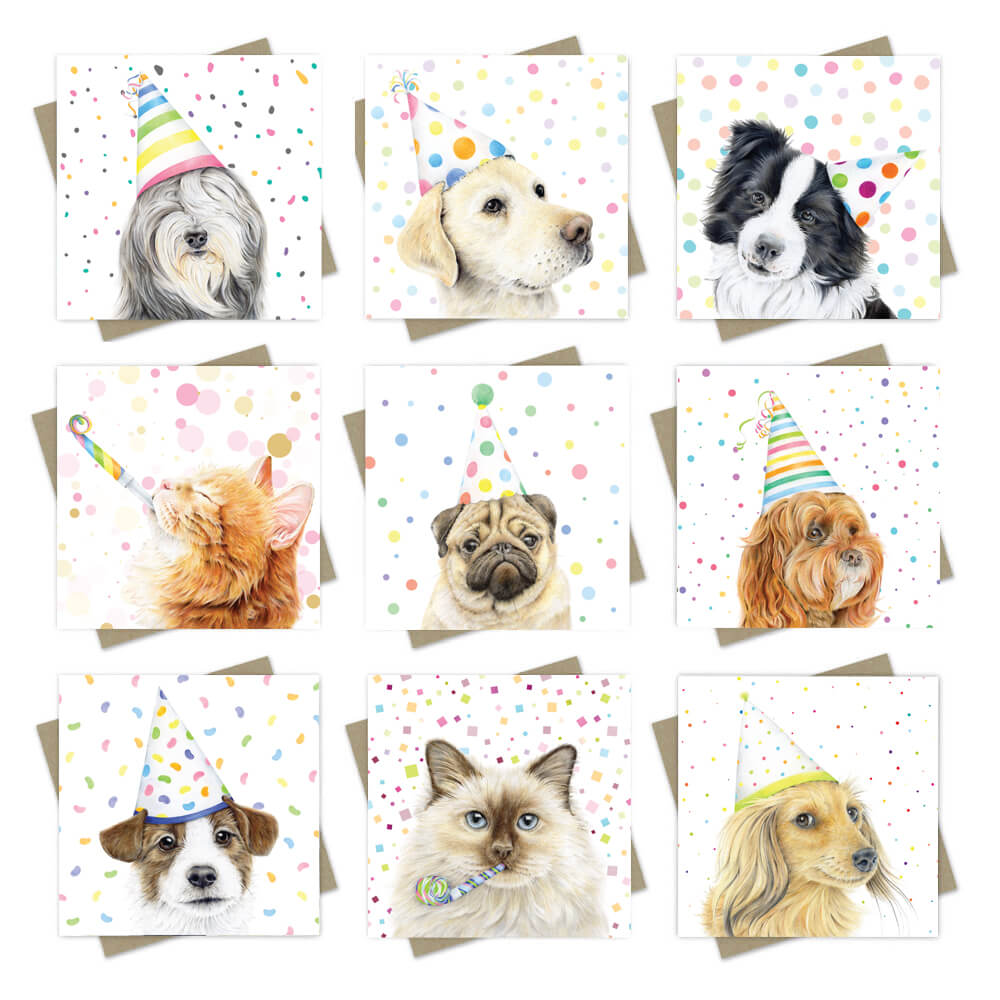 1. "Evie" Bearded Collie
2. "Lucy" the Labrador
3. "Bennie" the Border Collie
4. "Winnie" the Ginger mog
5. "Piper" the Pug
6. "Macintosh" the Cavoodle
7. "Jellybean" the Jack Russell
8. "Luna" the Birman
9. "Walter" the Miniature Long-haired Dachshund
140 x 140mm large greeting card (blank inside) with a recycled "botany" natural envelope. Illustration on the front and back.
about our cards…
PopcornBlue is committed to sustainability using 100% recycled and carbon neutral paper. Designed and printed in Melbourne.
Made with love, passion & a splash of quirkiness