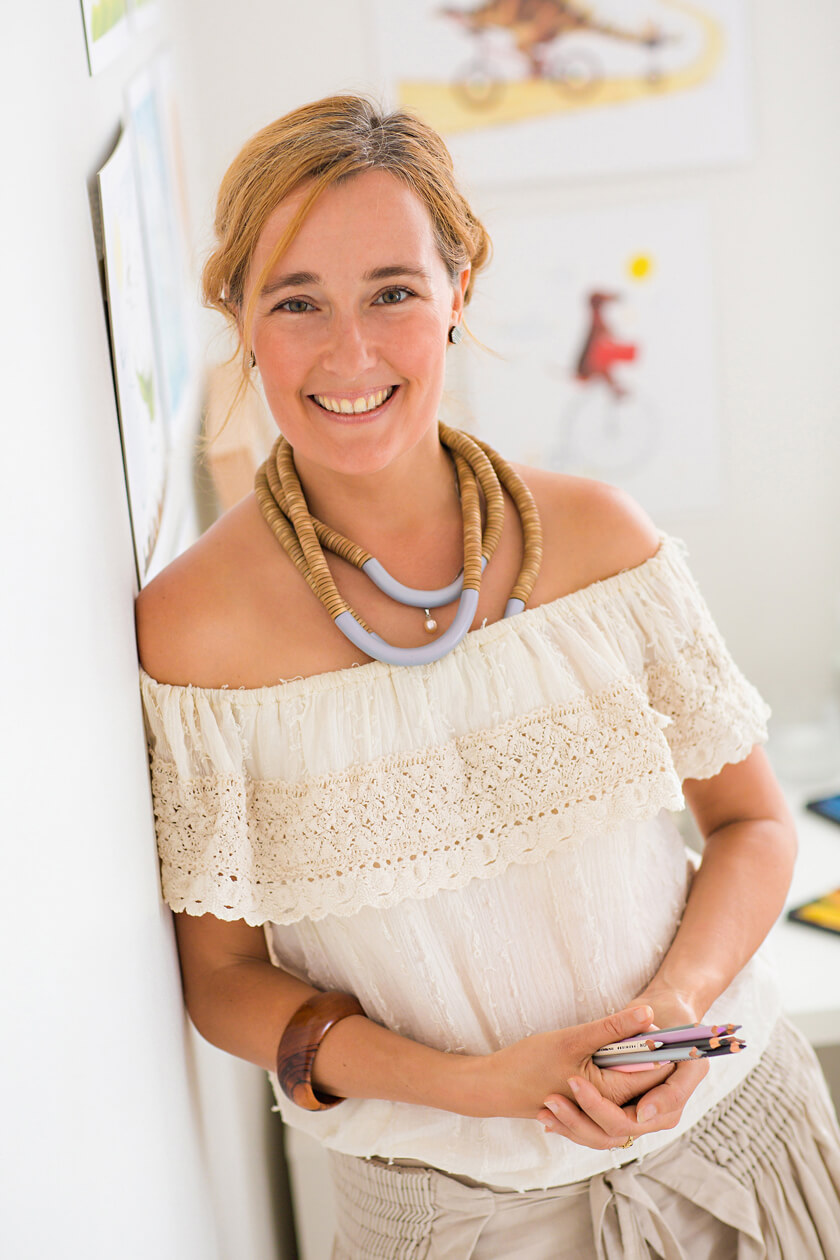 Celebrating 10 years in business
PopcornBlue was established by dreamer, illustrator and artist, Sarah Hardy in 2010. Her stand out artworks can be found at boutiques Australia-wide.
Children big and small, continue to love the delicious detail in every PopcornBlue illustration with many homes, nurseries and bedrooms adorned with the magical prints that are designed to delight.
The lovable collection of Australian fauna and story book animals celebrates Sarah's stunning skill, wild imagination and passion for the furriest of friends.
With a background in graphic design and children's storybook illustrations, Sarah is a seasoned professional and works from her home studio in Melbourne. PopcornBlue sells high quality archival prints, cards, tea towels, calendars and children's storybooks illustrated by Sarah. Commissions are also invited.
Thinking globally
PopcornBlue is passionately committed to the environment and sustainability. All artworks are designed and printed in Australia. Archival prints and cards are printed on 100% recycled, carbon neutral paper that delivers excellent quality prints that are guaranteed to last up to 100 years. Tea towels are printed on 100% premium cotton.
Popular books illustrated by Sarah Hardy
Australians All Love Easter Eggs (Scholastic 2020)
Bird Bird and other stories (Little Steps Publishing 2018)
Anna Ant's Antics and other stories (Little Steps Publishing 2018)
Robbie Robot to the Rescue and other stories (Little Steps Publishing 2018)
Bolton Boys Balloon Adventure and other stories (Little Steps Publishing 2017)
Hare 'n There (Trellech Publishing 2017)
The Hokey Pokey (Scholastic Australia 2013 – now in its 3rd edition)
Illustrator, Barnowlby Bubbles (Little Steps Publishing 2010)
Commission Work Includes:
packaging
• board game design •
children's picture books • wine labels • social media
•
pet commissions • nursery room commissions •
logos • business cards • letterheads • brochures • signage
• advertisements • web design • posters • menu design 
• Anything Creative, 12 years experience.