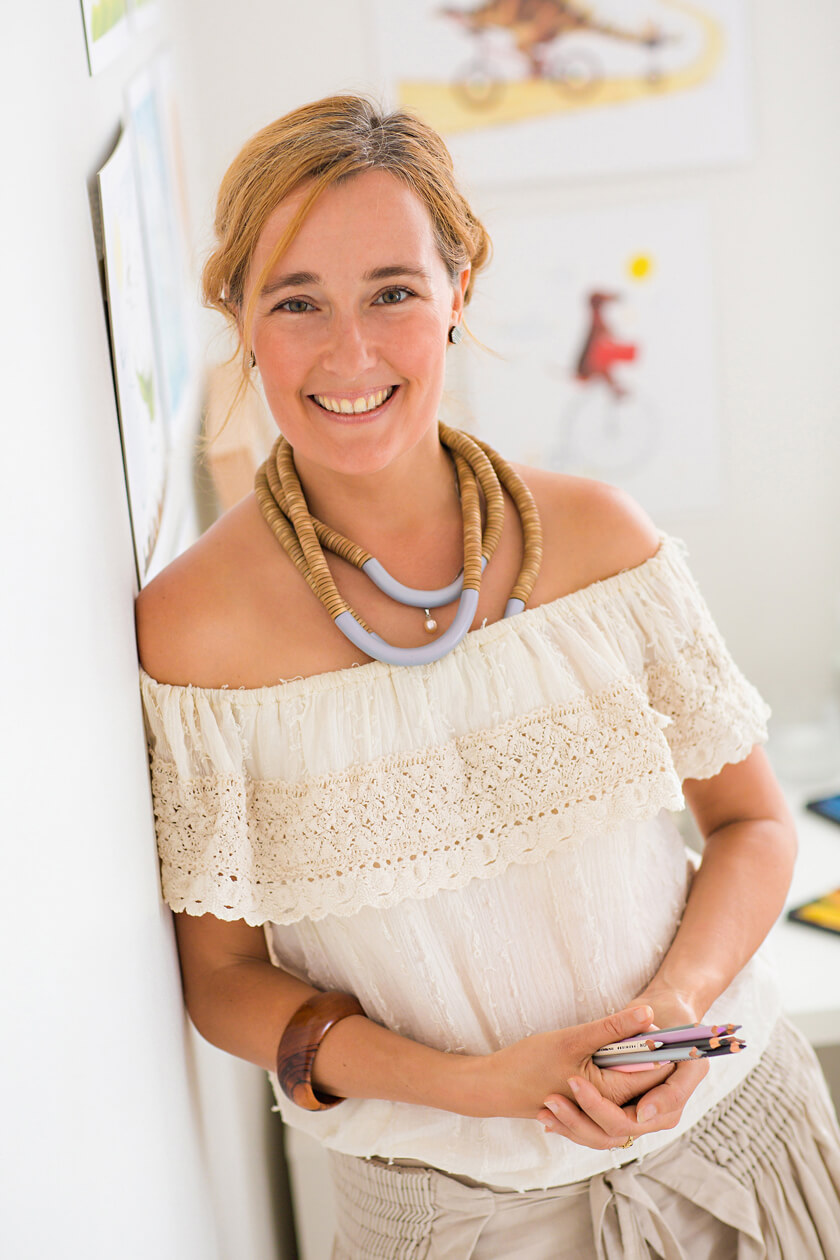 Popcorn Blue is a Melbourne based brand offering greeting cards, art prints, tea towels, eco calico bags and original art; stirring the imaginations of big and little kids alike. 

Sarah Hardy the dreamer and creator of Popcorn Blue hand illustrates all her artworks. Meticulous attention to detail, Sarah specialises in drawing the cutest, most furriest of creatures that inhabit the earth to melt your heart. Imagine a highland cow blowing bubbles, a whale shark's indulgence in a Victorian bath, the furriest most loveable quokka you have ever seen catching feathers; and a wombat snug in his beanie sitting in the snow! Seriously too cute!

With a background in graphic design and children's book illustration, Sarah is a seasoned professional with the requisite experience to hone her craft well and truly under her bet and has a strong artistic track record behind her. 
Shortlisted in 2012 for the Arc National Drawing Prize (Snail Civilisation), Sarah has also won the People's Choice Awards and inaugural prize (Eltham Community Gallery) 2013, and was highly commended in the Illustrators Australian & NZ Awards (2015). She won the 1st Prize in the Fairfield Art4All show in 2016.

Popcorn Blue can be found in over 50 boutique stores across Australia and has a strong following of furry friend admirers
She has illustrated the following popular children's books:
Anna Ant's Antics and other stories (Little Steps Publishing 2018)
Robbie Robot to the Rescue and other stories (Little Steps Publishing 2018)
Bolton Boys Balloon Adventure and other stories (Little Steps Publishing 2017)
Hare 'n There (Trellech Publishing 2017)
Illustrators Australia & NZ Awards, Highly Commended (2015)
The Hokey Pokey (Scholastic Australia 2013 – now in its 3rd edition)
Illustrator, Barnowlby Bubbles, Little Steps Publishing (2010)
Freelance Work Includes: children's picture books • commercial illustration • pet commissions • commissions • logos • business cards • letterheads • brochures • packaging • signage • advertisements • web design • posters • menu design • Anything Creative, 12 years experience.