Visit your favourite furry friends. We're Everywhere!
You can find us in so many great places!
Our artworks are carefully delivered to over 30 boutique stockists AND we regularly attend beautiful artisan markets.
Want to stock Popcorn Blue? We'd love to hear from you. Click here:

sarah@popcornblue.com
Next Design Market dates 2020:
Heide Makers Market September 2020 – to be confirmed. 
Tasmanian Craft Fair, Deloraine November 2020 – online for interstate stall holders (Popcorn Blue – VIC). 
Markets
Heide Makers MarkeHeide

The Finders Keepers

The Makers & Shakers

Handmade Canberra

Red Hill Craft Markets Australia

Yarra Glen Craft Markets Australia

Make It Collective

Seddon Makers Market

Ballarat Design Exchange

Piccadilly Market Geelong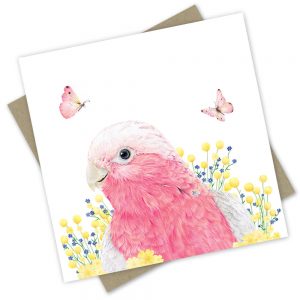 Stockists
Want to stock Popcorn Blue? We'd love to hear from you.
Click here:

sarah@popcornblue.com
Stockist of Popcorn Blue – testimonial
" – a wonderfully whimsical selection of illustrations. Sarah's PopcornBlue prints & greeting cards continue to tickle the fancy of many a customer of mine – little & big kids alike!" ~ Cindy Ferguson of Rustic Simplicity @ The Shear 'N' shedS in Alexandra, Victoria
VIC Stockists

Austin (Hospital) Gift Shop  145 Studley Road, Heidelberg VIC 3084
Basic B 85 High Street ,Mansfield, VIC 3722     
Carousel Cottage Shop 3 Village Walk, Yarragon
Eltham Artist Supplies Eltham
Ethical Trading Australia 7 Merchant St, Rye, VIC 3941, Australia
Featherkind 8/350 Pakington Street, Newtown, VIC, 3220
Honeybee Toys 264 Glenferrie Road, Malvern
Libby's Koala & Wildlife Crusade Diamond Creek
La La Land
Little Reds Mobile Boutique 191 Research Warrandyte Rd North Warrandyte Victoria 3113
Nicholson River Soaps  Shop2/182 Min Street, Bairnsdale
Nook Nest Den Hub Retail and Studio. 13 -15 Minerva Rd, Herne Hill, Geelong West
Paper Republic  638 Burke Rd, Camberwell VIC 3124
RAMJAC 11-13 Alma Street, St Arnaud, Victoria
Rustic Simplicity 74 Grant Street, Alexandra, 3714, Victoria
Rivers of Yarrambat 28 Kurrak Road, Yarrambat, VIC
Soy & Ivy 453 Auburn road, Hawthorn Victoria 3122
The Bright Table  12C Barnard St Bright 3741, VIC
The Little Speckled Hen 804a Heidelberg-Kinglake Road, Hurstbridge, Victoria, Australia
The Wren Collection Somerville 3912
The Whimsical Bead 10 Marna Street (PO Box 1219) Healesville, VIC 3777 Australia
Trentham Post Office 47 High Street ,Trentham, VIC 3458
SELS Gifts & Decors 17 Fraser Street, Shepparton, VIC
Stone House Gallery & Shop 103 Yarra St, Warrandyte VIC 3113
Victoria Street Gallery 34 Victoria Road, Loch, Victoria
NSW 
Stockists
Apres She  Shop 11 Nuggets Crossing Jindabyne, NSW 2627 Australia
Art on King 199-201 King St, Newtown NSW 2042
Adornments 99 Keen St ,Lismore, NSW 2480
Country Affair 174 Dowling Street, Dungog, NSW, 2420
Dubbo Printing Works 166 Brisbane Street, Dubbo, NSW, 2830
Monty & Moo 7 Pioneer Avenue, Gumly Gumly New South Wales 2652
Play Explore Imagine Create Merimbula Plaza, Merimbula, 2548, NSW
Royal Bubs and Tots 55 Talbragar Street, Dubbo
Station Shops Shop 10, The Village Square, 23 Malbon Street, Bungendore, NSW
South Dubbo Newsagency 93 Tamworth Street ,Dubbo, NSW 2830 
The Fig Tree Forest 3/127 Princes Hwy, Milton, New South Wales 2538
SA 
Stockists
Zuki and Boo 33 Mayfair Drive, West beach, SA, 5024
Qld 
Stockists
Bowerbird of Eumundi  Eumundi Square, 1-7 Napier Road, Eumundi, QLD 4562 Australia
Victoria Grace Shop 1/22 Upper Dawson Road, Allenstown, Qld, 4701
Tolga Bat Rescue PO Box 685 Atherton 4883 Qld
TAS
Stockists
With love baby gifts 25 Quinlan Crescent ,Shearwater , TAS 730
Tolga Bat Rescue PO Box 685 Atherton 4883 Qld
WA 
Stockists
Store Mt Lawley 649(F) Beaufort Street, Mt Lawley 6050, Perth
The Bodhi Tree 1/416-418 Oxford St, Mt Hawthorn, WA 6016
ACT 
Stockists
Splatter Gallery, Shop 156 , Westfield Belconnen Belconnen , ACT 2617 
Wear Wolfie Shop 10, Manuka Terrace, Flinders Way, Manuka ACT 2603
West Row Botanica 16 West Row, Canberracity Australian Capital Territory 2601